A little late in posting here, but we are excited to formally announce the addition of Luisa Vélez to our team earlier this year.
After a brief stint in Dumbo, we've moved our office to lively Downtown Brooklyn. Housed in a former printing plant (our second office to be located in a renovated printing facility), our new studio boasts huge windows with tons of light and views. Note our new address below, and come visit anytime.
We are hiring a graphic designer to work on projects for our global humanitarian clients, including UN Women, National Parkinson Foundation, and the ILO.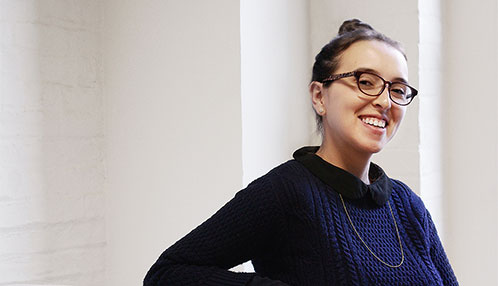 We're thrilled to welcome Maria Silva, who joined our team as a Senior Designer on November 1.
If you're reading our site on your phone, you should be finding it a little easier to navigate now. We've recently refreshed the layouts for small devices and tablets. While it's not a ground-up responsive rewrite, we have used RWD principles to help adapt the layout to smaller screens. Enjoy!
After a week of a powerless office, and much scrambling for continuity on many fronts - with Patrick running things from Brooklyn last week - we are officially back and up and running. And we are quite appreciative for the patience of our clients while we get back up to speed.
We feel quite fortunate to have weathered the storm without damage, and our hearts go out to all the small businesses and individuals less fortunate. We do have a couple free desks with high-speed internet and power. If any freelance designers or small businesses are without workspace due to the hurricane, drop us a note at creative@ultravirgo.com.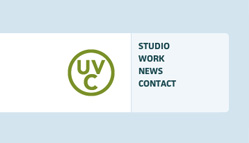 In honor of our 8th anniversary, we're thrilled to launch our new web site. Over the last year we've taken a good look at our mission, clarified our focus, and bolstered our resources, all while completing some great projects for ingenious clients. The driving force behind the design itself was the desire to showcase much bigger images of our work - taking advantage of the dramatically larger screens that have become the standard since our previous design was launched four years ago. With that in mind, we went full-screen with images that automatically scale to fill the entire browser window (without Flash!). So, please, take a look around at our work, learn a bit about our studio, and tell us what you think!