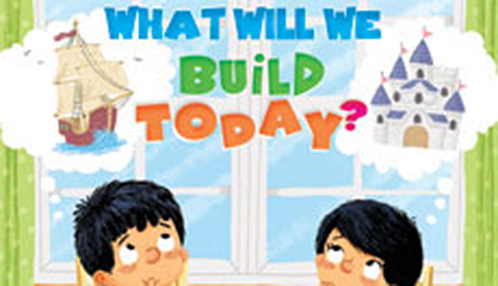 An important question for creative people of all ages. It's also the title of my most recent book!
Last week, the 2014 Spirit of ABNY Awards honored those who have provided a distinguished level of service to New York City. Produced by the ABNY Foundation (affiliated with the Association for a Better New York), this was our third year producing materials for the event, and we love helping recognize the best of our city.
Today, the Knight Foundation launched another of their breakthrough reports, this one taking a deep look into the fast-evolving Nonprofit News industry. Titled Finding a Foothold: How Nonprofit News Ventures Seek Sustainability, the report features tons of data and analysis on 18 different nonprofit news organizations. We are proud to work with Knight, to design the report and bring clarity to the mountains of data, and illustrator/journalist Susie Cagle to bring levity to the subject.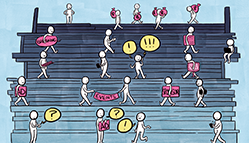 Last week, the Knight Foundation released a watershed report titled Why Contests Improve Philanthropy to share the lessons they have learned as one of the pioneers in developing contests to identify and fund initiatives that show great potential but might not qualify for the traditional grantmaking process. The report centers on six lessons on creating effective contests that supplement traditional grantmaking.