Announcing Mymo!
It is with great pride and excitement that we announce our first product line... introducing Mymo! With Mymo, we are reinventing the monogram, using state-of-the-art 3D printing technology and a novel 3D geometry - to combine any two letters or numbers into a typographic sculpture for a necklace, keychain or ornament.
Our hand polished silver necklace in A3.
To try it out for yourself, head over to our site at
mymo.is
- and type in any two letters or numbers you like.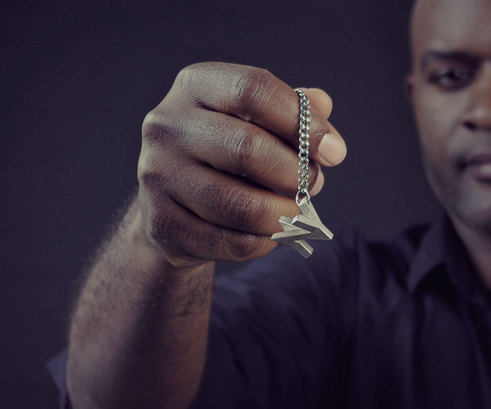 Our stainless steel keychain in NY, for the city we call home.
To us, a monogram need not be constrained to initials, but rather can be any combination of characters that has personal meaning to you. Your birthday? Your kids' initials? Your lucky number? Your high school jersey number?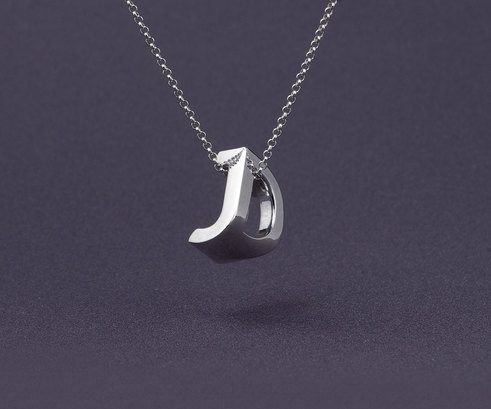 Our handpolished silver necklace in JD
We see a future of personalized products, that is not too far away - where the things we buy are custom-manufactured to meet our specific need, desire, or taste. The challenge for designers is to think about product design in a way that offers room for customer input while maintaining a high quality of design. This is where our experience in designing brand systems (not to mention typography) has paid off - in our ability to create a product system that is more than an individual item.
Mymo is a step toward this vision - a site where you can order a necklace, keychain or ornament with any combination of characters that has meaning for you, and it will be custom-manufactured in your choice of material. Suddenly, off-the-shelf store-bought accessories are looking incredibly boring and cookie-cutter to us, and that is exciting.
Designwise, we wanted to create a brand for Mymo that was elegant - balancing techy and fashionable, taking cues from isometric 3D grids.
One of our early inspirations for the graphics was the work of MC Escher. I remember spending hours as a child trying to figure out (and replicate) his impossible structures. Since the Mymo product was creating new 3D forms out of 2D shapes, I saw a parallel to how Escher created "3D" shapes in two dimensions. The M in our icon is an example of an impossible object, inspired by the
penrose triangle
, and served as the basis for an impossible pattern used on print promotions.
We have big plans for Mymo - with additional materials and products already in the pipeline. We also have plans to expand the line with designs from other typographers and designers in 2014.
Update: In our first week, we've already been getting some nice press:
Not to mention some various foreign language ones that I can't read, like
Tjock
.