A new site for an 142-year old energy leader
As part of our brand update for Sprague Energy last year, we delivered conceptual stills to guide the web team in rebuilding their site. And we're happy to say that the new site following our template is now live.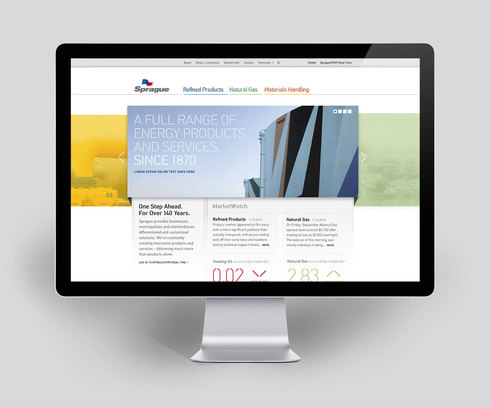 The site was designed and organized around their three main business units: Refined Products, Natural Gas, and Materials Handling. In each of these, Sprague is dedicated to using their site to publish the latest pricing and market analysis from their team of analysts. Dubbed "Market Intel," these
key sections of the site
are collected in a global archive, and interspersed throughout the site.