Making climate tech accessible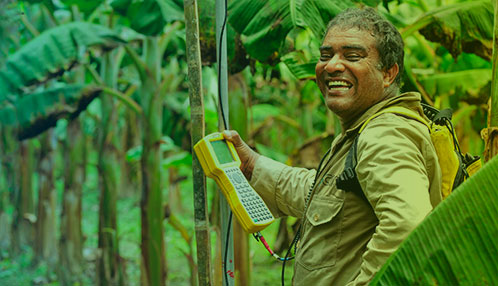 As we're all thinking about Earth Day today, we want to share a project we've been working on that aims to make climate-friendly technology more globally available. The Climate Technology Centre & Network (CTCN), part of the United Nations Framework Convention on Climate Change, was founded with the mission to speed up global adoption of envoronmentally-sound technologies. We were tasked with developing a visual system that makes their services more accessible, while clarifying the breadth of offerings.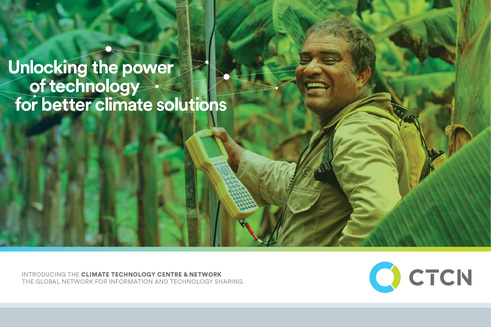 CTCN works two ways: the Centre provides free technical assistance to developing countries so they can utilize the same technologies and knowledge as developed countries, while a global Network of climate organizations fosters collaboration and broader implementation of these technologies. (In this context, a "technology" can be anything from solar panels to techniques for organic farming.)
Introduced at
COP20
in December, we developed a comprehensive visual brand and launched a few key materials. Our goal was to create a system that makes the deep technical information accessible and user-friendly, while clarifying the services that differentiate them from the broad range of entities working on climate change. The visual system we delivered focuses on the interconnected nature of the technologies while referencing the power of the network. It is only by cooperating and sharing on a global scale that we can make measurable improvements.
An ever-changing network of lines highlights the power of the network, while creating a flexible system for icons and information. "Connecting the dots" between the technology leaders and those implementing them provides a visual language that is consistent, yet ever-changing.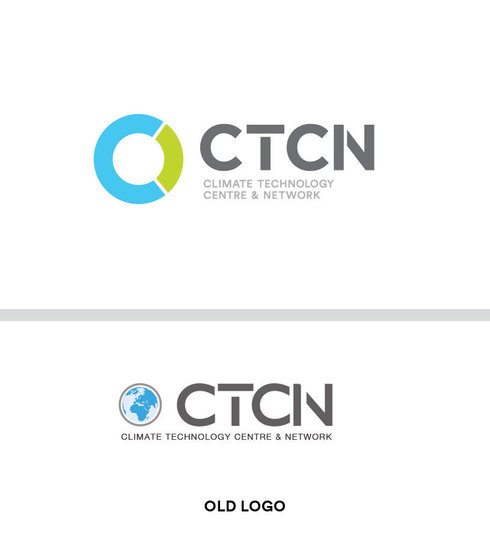 The logo was updated to present a less literal depiction of the world. We replaced the globe with a pie chart that depicts the relative percentages of water and land on Earth - making a capital C monogram in the process.
Materials were designed for clarity of information, with only a couple of weights of a single typeface allowing for simplicity and accessibility.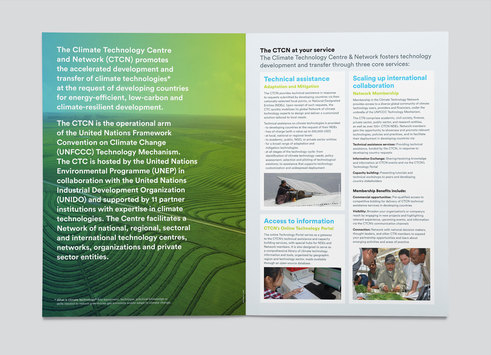 Up next, we'll be working on the website.