Ultravirgo founder named Board President of design non-profit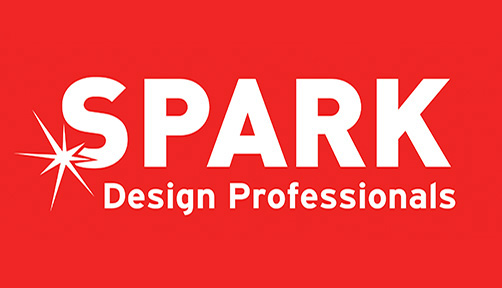 Continuing his commitment to leadership and supporting the industry, Ultravirgo founder Patrick Durgin-Bruce has been named the Board President of Spark Design Professionals. Spark is a non-profit group of independent graphic design business owners with the mission of elevating business practices in the design industry. Spark has a uniquely-specific focus on the business side of running a successful design studio.
Patrick moderating a Spark Studio discussion with Jesse Reed at Order in June 2019.
Patrick has been volunteering with Spark for over 5 years, joining the Board of Directors in 2017. He has helmed the Spark Studio series of events, which bring Spark members into the studios of independent design studios for an intimate peek behind the curtain of the most successful businesses to share lessons and best practices. The series is one of the most successful Spark events, frequently selling out, featuring discussions with such industry veterans as Scott Stowell of
Open
, Jesse Reed of
Order
, and Douglas Riccardi of
Memo
.
The next Spark event is a Spark Studio visit to Gander on February 4 -
Join us
!