Upcoming speaking dates
I (Patrick) will be speaking about our launch of Mymo at a few upcoming events.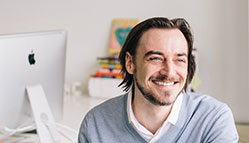 Tomorrow, Saturday the 14th at 1pm
, I'll be speaking at the
Museum of Arts and Design
with Shapeways about our processes and applications in 3D printing.
And on Tuesday the 17th at 6:30pm
, we'll be hosting an event for graphic designers with our friends at
Spark
about "
Turning Your Product Idea into Reality.
" I'll be giving the story of the Mymo launch, and lessons learned along the way.
I hope you can join me!