Sanitation and Water - For All
Sanitation and Water for All (SWA) is a global partnership working to provide exactly what its name proclaims. While access to water has improved in recent years, 800 million people still do not have access to safe drinking water; and sanitation lags far behind with over a third of the world's people living without adequate sanitation facilities.
While there are many organizations working on these issues, SWA represents a bold new approach - one based on transparency, accountability, and coordination across organizational and political boundaries. The SWA partnership consists of the foremost leaders across the water and sanitation sector - including countries, donors, NGOs, civil society, research institutions, and development banks - and functions to coordinate and provide support and accountability to their efforts. As the partnership enters its fourth year, we were asked to improve their communications with a comprehensive brand system and a new website.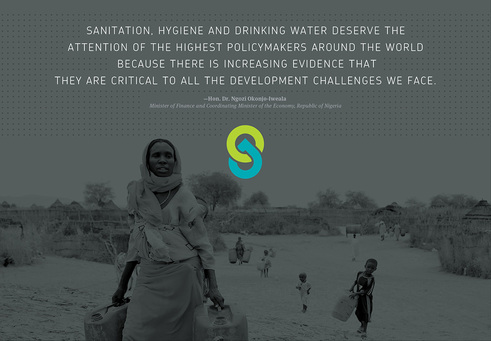 We started with a thorough interview process, speaking to organizers and partners around the world - determining a clear need to empower the partners. We then created a strategic brand platform including positioning statement, manifesto, brand line and brand voice that clarify their role and differentiates them from organizations that are doing the work "on the ground". Based on these, we developed a visual system that expresses the core attributes we defined for the brand: analytical, invigorating, determined and authoritative.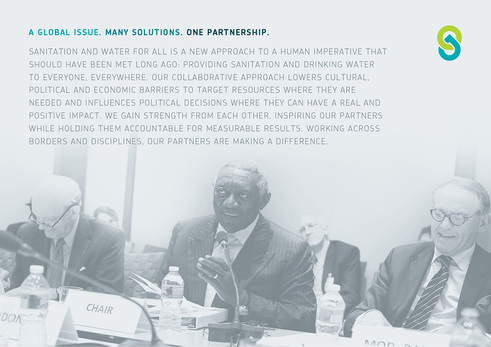 The logo presents an iconic linking of symbols for water and sanitation - as a representation of the interdependence of the issues as well as of the powerful bonds of the partnership.
the brand guidelines provide direction and inspiration to help convey key messages visually and with clarity.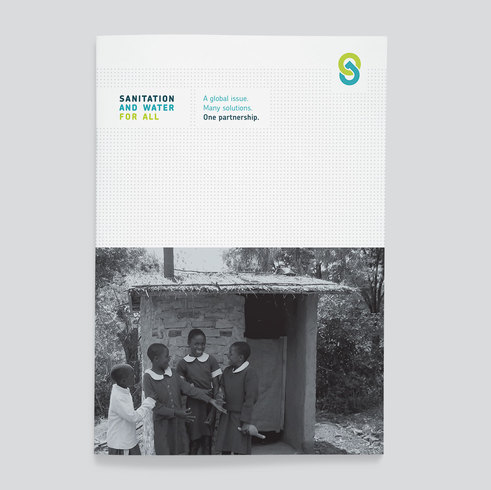 All materials are developed in both English and French. Images balance the political activities of the partnership with the programs of the partners in developing countries.
More materials are in development, including a bold new web site that is tailored to support the partners while bringing new levels of transparency and accountability to the sector.