Macon Magic
College Hill, in the heart of Macon, Georgia, has been experiencing a renaissance in recent years, and has become a case study in revitalization of economically-depressed areas. The Knight Foundation has been heavily involved in the turnaround, and released a report last week to share eleven lessons learned that can help other similar communities. Written and reported by veteran radio journalist Dan Grech, the report offers great insight, and we were thrilled to be able to bring it to life online and in print.
To express the grassroots artistic community of College Hill, headlines and graphics were hand-painted.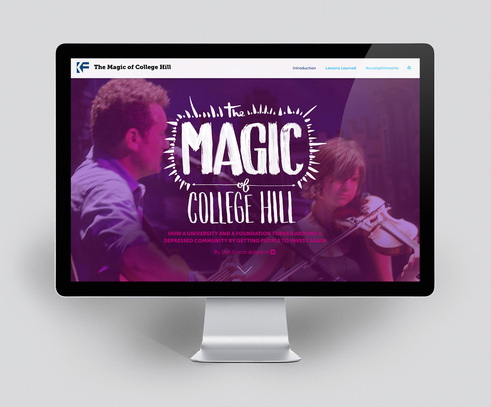 All report content is available in the online microsite, including copious links to source data and supplemental information.
Links to supplemental info throughout the report are called out by icons that help clarify the destination content (play button for videos, graph for source data, etc) with videos playing on-page.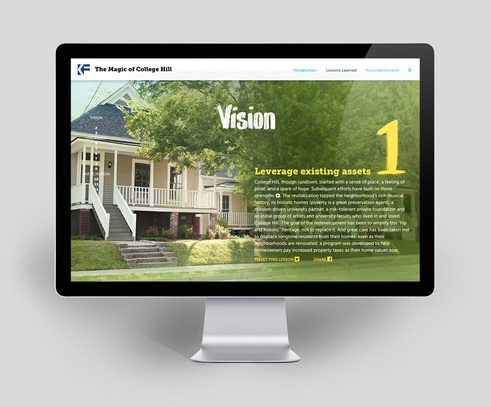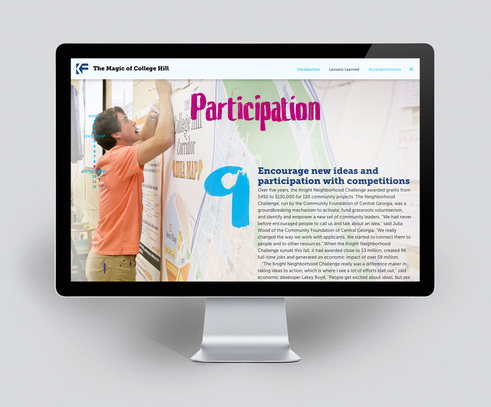 Accomplishments are listed with hand-painted illustrations.
The entire report is also available on SlideShare and as a downloadable PDF with Creative Commons license.